D. Jack Roberts
Partner/CPA
Jack Roberts is passionate and dedicated to helping his clients achieve financial stability, and year after year his focus on this goal never waivers. Like his passion for skiing down the slopes, Jack is the driver of a dedicated staff, pushing vision, ethics and reminding the team that the Roberts Group is not just about doing taxes and financial statements, but about developing relationships that last a lifetime.
Jack's expertise includes work in individual, business and fiduciary taxation, auditing for projects with HUD-insured financing, employee benefit plans, succession planning and business consulting. Over the last three decades, Jack has refined his expertise in industries such as real estate and construction, transportation, logistics and automobile dealerships.
Jack is about taking a client not just for one year, but for as long as they need accounting services. He is devoted to serving their needs through times of happiness, tragedy and life's continuous transitions.
After graduating from the University of Arizona in 1980, Jack worked as a tax manager for a national firm where he gained invaluable experience that would later lead him to being a partner and leader at the Roberts Group. Jack has been providing financial and tax expertise to his clients in Southern Arizona since 1981.
Jack is a member of the American Institute of CPAs and the Arizona Society of CPAs, and has served the Southern Arizona community well. Jack was a tax instructor for Pima Community College, served as president of the Board of Trustees of Green Fields Country Day School and was treasurer and a member of the Board of Directors of the American Heart Association for six years.
As a partner and employer, Jack pushes his employees to work hard, but also enjoy life. Setting that example, Jack can be seen cycling and hiking along the Arizona trails and roads.
---
Back to team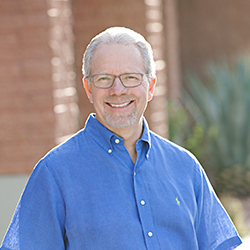 Email now